Core Values
Compassionate, science-informed services

Excellence in clinical training

Quality of life

Respect for diverse values and goals
The Mary A. Rackham Institute (MARI) is comprised of three units that each focus on a different aspect of mental, developmental and literacy health. We offer services such as counseling and resources like free workshops to help members of our community.
Connector.

University Center for Language and Literacy (UCLL)

UCLL offers intensive language and literacy evaluations and intervention services for children, youth, young adults, and adults. Learn more about UCLL

Connector.

University Center for the Child and Family (UCCF)

UCCF provides mental health services to children, couples, and families through individual and group therapies and evaluations. Learn more about UCCF

Connector.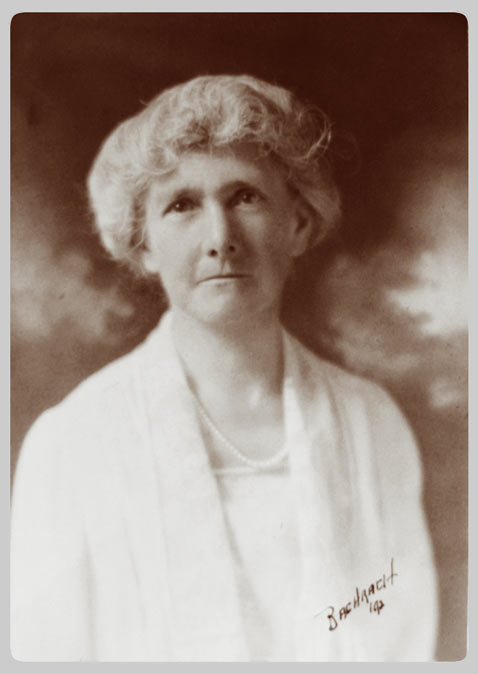 Our History
The Mary A. Rackham Institute was established in the late 1930s when our namesake Mary Rackham funded a $1 million dollar endowment for an institute to provide "social and rehabilitative services" to individuals from the University and surrounding communities.
The Institute's first two centers were the Speech Clinic (now the University Center for Language and Literacy) and the University Psychological Clinic, which has kept its name through time. The University Center for the Child and Family became part of the Institute in 1987.
We currently house those three centers. However, since its establishment, MARI has been home to many other centers including: the Reading and Learning Skills Center, University of Michigan Autism and Communication Center (UMACC), the Fresh Air Camp, the Sociological Research Unit, the Bureau of Psychological Services, and the Division of Gerontology.
For many years, MARI was known as the Institute for Human Adjustment. In keeping up with compassionate care, we went back to our founding roots and officially changed our name to the Mary A. Rackham Institute in 2014 to honor our founder and the legacy she ensured.
"Our clients — individuals, couples, and families with mental health, language, and learning concerns — each present unique histories and special circumstances. It is our challenge to provide the most effective, scientifically and culturally informed, compassionate services possible; to train the next generation of mental health professionals to do the same; and to support collaborative, high-quality research at the University."
    -Dr. Cheryl King, Director of the Mary A. Rackham Institute
Our Commitment to Performance Quality and Improvement
MARI is committed to providing the best service to our stakeholders.
We developed a Performance Quality Improvement (PQI) Program to ensure we do. The program objectives are to:
Promote excellence in all aspects of our mission: clinical service delivery, training and education, and research collaboration.
Ensure that processes are in place for continuous evaluation and improvement of the quality, nature, and efficiency of these activities.
Continue to carefully consider data in evaluating changes and improvements to processes and activities, including client outcome, staff satisfaction, effectiveness, efficiency, and budget.
Make data-driven decisions that also take into account our Institute's core values and strategic priorities.
PQI Structure
The structure of our PQI program includes an Institute-wide PQI Steering Committee, chaired by Todd Favorite, Ph.D., in addition to four PQI subcommittees that serve the quality improvement needs and goals of our Institute's sub-units:
Psychological Clinic (Psych Clinic)
University Center for Child and Family (UCCF)
University Center for Language and Literacy (UCLL)
Central office (CO)
These subcommittees convene on a regular basis to carefully consider and make recommendations regarding quality improvement initiatives, provide input into selected initiatives, and monitor the process and completion of such initiatives. Our PQI Steering Committee is responsible for advising in relation to sub-unit initiatives, reviewing PQI plans and findings, facilitating initiatives, and maintaining a record of all PQI activities at MARI.
Our PQI Steering Committee is comprised of MARI staff in addition to mental health professionals (referring providers) from the university community. These stakeholders have the opportunity to provide input into PQI initiatives, to assist in review and interpretation of findings, and to provide input regarding the implications of these findings. We also welcome the input from a wider range of stakeholders. To assist in this, we are committed to sharing Institute PQI information on this website and in future electronic newsletters.
---
Reports
Our recent PQI activities include stakeholder surveys (e.g., client satisfaction, staff satisfaction), case record reviews at each of our Centers, and a detailed analysis of our intake processes.
The process has helped us improved our services. For example, the intake PQI facilitated an improved intake process that lead to quicker access to appointments for our clients.
Stakeholder Reports
---